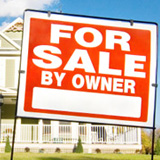 Home ownership is a big deal in Singapore and in Asia overall. Most of the people use to rent a room so Singaporean Dream is more often the one that stands for Condo (Condominium). Buying a home is one of the most  important and emotional decisions, sometimes it can be very stressful because of contracting a lone. To make a better decision, you should remember about the pros and cons of buying and renting properties.
RENTING
Pros of Renting
For the same cost every month, you can generally afford a larger space when you rent than when you buy. Also, the initial deposit for rental is much lower than the startup costs of owning a property.
You have the flexibility to upgrade or downgrade the quality of your rental property as your own financial health improves or declines.
You have more discretionary money to spend since your money isn't tied up in the rental property.
You have the freedom to move since your obligation to the rental property is short-term.
You are not ultimately responsible in maintaining and improving the rental property.
Cons of Renting
There is a risk that you will have to move when the landlord sells the property.
You won't have much freedom to decorate or renovate the rental property.
Rental payments are not tax-deductible.
You cannot financially tap into the value of the rental property.
BUYING
Pros of Buying
The mortgage interest payments and property taxes are tax deductible.
Every two years, you can enjoy tax-free capital gains of up to $250,000 when you sell your primary residence if you satisfy certain conditions.
Buying a property allows you to profit using someone else's money. You can purchase a property with a down payment while the lender provides the rest of the money. When your property increases in value, you will make a profit on an asset that you couldn't afford to fully pay for in the first place.
A property is a good hedge against inflation. Historically, property values have appreciated faster than the cost of living.
Cons of Buying
You have the responsibility of maintaining the property. This could drain your resources, energy and time.
On average, you have higher monthly costs when you take into consideration the property taxes and insurance premiums.
There is a risk you may lose money if your property depreciates, especially in a declining market.
You can't move as freely as you can when you rent.