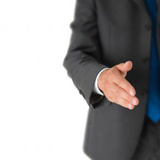 Singapore is booming with jobs in the coming years but foreign job seeker should be realistic and careful in their job hunting. You must understand yourself capabilities, qualifications, financial ability, psychological and physical attributes for working abroad. Once you are ready, you should do some research on the country and understand the employment culture and your own criteria.
Below, you may find some important information that we had compiled based on true experience that may help you:
1. Find a reputable or proven and licensed employment agency in Singapore. See the list at Ministry of Manpower website:
http://www.mom.gov.sg/publish/momportal/en/communities/others/employment_agencies/Publications/list_of_licensed_employment.html
2. If you have chosen to engage a licensed and proven employment agency, you may not need to travel to Singapore for your job hunt. The agency could assist you through many other channels of selection by employers, such as web cam interviews, telephone interviews or face to face interviews where the employers will make the effort to travel to your country.
3. Avoid dubious or fly by night "employment agencies" or individuals with empty promises. The most obvious way to substantiate is to obtain the In Principal Approval letter from the Ministry of Manpower.
You can check you application status online at Ministry of Manpower website: http://www.iep.mom.gov.sg/momiep/html/ReqEPStatus.html
4. Understand the basic criteria for the various passes at: www.mom.gov.sg before you start applying for a job here.
5. Employment Pass eligibility Certificate (EPEC). You need not pay anyone to obtain this pass. Check: http://www.mom.gov.sg/publish/momportal/en/communities/work_pass/other_passes/employment_pass_eligibility.html
Having a EPEC does not automatically qualify or guarantee you a job in Singapore.
6. Understand the taxation system of Singapore at the Inland Revenue Authority of Singapore: www.iras.gov.sg
7. Get to know more about Singapore – there are many websites like our one where you can learn more about this beautiful city
for full reference please visit blueoceanconsultancy.com